Jenanydot
Rose1






Posts

: 15


Join date

: 2010-02-01


Age

: 33


Location

: North Carolina


Subject: Well, I suppose I should! Wed Feb 03, 2010 4:18 am

---

Hi all. I'm Mandy, from North Carolina, and I actually only started watching KUP a month or so ago...but I've gone through all the episodes on YouTube already. I remember seeing one or two episodes before this on PBS, but never managed to catch it regularly. Thank goodness for the internet!

I must say, it's nice to see such a wide variety of ages and backgrounds on this forum. I like to see evidence that a show can entertain so many different people. When I was about 13 or 14, I was completely in love with the TV western "Gunsmoke", and I started a forum for it. I was the only member under 40 for years!

I don't actually get to watch much in the way of television or movies (although I do read quite a bit), but I have a personality where every few years I'll latch on to some particular characters (in various mediums) and become mildly obsessed. I'm someone who spent two years in a Rocky Horror Picture Show shadowcast because it was my favorite obsession of the time...and before that I watched the musical Cats on VHS tape until the tape broke and I had to buy a new one. Even after I become a little less interested, those few that I really love are always loves of mine, and KUP has joined the ranks!

I tend to watch mostly older shows - I'm constantly the theatre at and really don't have much chance to watch television at any kind of regular hours, so I turn to DVD, the internet, and reruns for the small amount of television I actually do see.

Anyway, long introduction, but I'm a wordy person. Nice to be on the boards!
OnTheBusesCrazy
Site Admin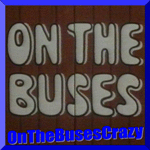 Posts

: 3320


Join date

: 2009-10-20


Age

: 23


Location

: Kent-The Garden Of England


Subject: Re: Well, I suppose I should! Wed Feb 03, 2010 8:54 am

---

Welcome inside the Bucket residence Jenanydot!

Please don't brush up against my wallpaper, i hate it when people brush up against my wallpaper.

____________________________________________________________________




I am the founder/creator of this website.

http://www.keepingupappearancesfanclub.com

Completely conducive to contemplating cosy, charismatic, country cottages!
barbaradear
Contributors






Posts

: 1161


Join date

: 2009-10-25


Age

: 62


Subject: Re: Well, I suppose I should! Wed Feb 03, 2010 1:47 pm

---

Welcome Jenanydot, its nice to have so many members from "across the pond".
Sponsored content

Subject: Re: Well, I suppose I should!

---