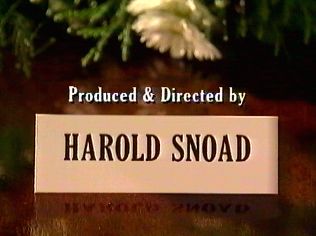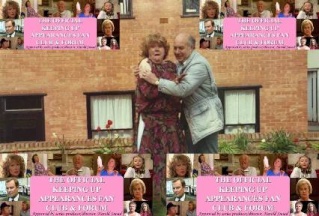 Harold Snoad
HAROLD SNOAD IS THE HONORARY PRESIDENT OF THE FAN CLUB

Harold Snoad was the director and producer of Keeping Up Appearances.
Harold Edward Snoad was born on the 28th August 1935. He is a British television producer and director.
Harold began his career in the 1960s. He has worked on many comedy shows for the BBC, including the programmes, Oh Brother!, His Lordship Entertains, Sykes and a Big, Big Show, Rins On Their Fingers, Casanova 73, The Dick Emery Show, Teras Before Bedtime The Further Adventures Of Lucky Jim, Partners, Hilary, Don't Wait Up, Wife Begins at Forty, Dad's Army, Are You Being Served?, Ever Decreasing Circles and Keeping Up Appearances.
Harold enjoys speaking to fans, so much so he is a member on this fan-club and forum!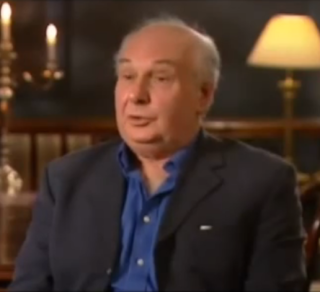 Harold Snoad Facts:
Directed eight episodes of Dad's Army
Directed the second series (five episodes) of "Are You Being Served?" because David Croft asked Harold to do so because he was busy writing "Dad's Army"
Directed "The Dick Emery Show" for eight years plus four Christmas specials
Directed a comedy thriller series starring Dick Emery called "Emery Presents - Legacy of Murder" (filmed entirely on location in the U.K., Tunisia and Paris
Worked on six series of "Don't Wait Up" (starring Tony Britton and Nigel
Havers as father and son doctors)
Worked on "Ever Decreasing Circles" starring Richard Briers.
Re-wrote 66 episodes of "Dad's Army" for radio
Wrote a new comedy series for radio, a pilot called "Walking the Planks" for TV starring Richard Wilson and (under the name of Alan Sherwood) and the series called "High and

Dry" for ITV which also starred Richard Wilson.
Directed a feature film called "Not Now Comrade" - a Ray Cooney Farce starring Leslie Philips, Roy Kinnear, Ian Lavender, June Whitfield etc.
© 2013 The Official Keeping Up Appearances Fan Club and Forum & BBC